Mesoblast has applied its proprietary mesenchymal lineage cell technology platform to build what it believes is the most advanced allogeneic cellular medicines portfolio in the industry. This technology has the potential to address multiple inflammatory conditions with significant unmet medical needs.
The Company's portfolio of Phase 3 product candidates comprises remestemcel-L for steroid-refractory acute graft versus host disease (acute GVHD), as well as for the treatment of moderate to severe acute respiratory distress syndrome (ARDS) due to COVID-19 infection, REVASCOR® for advanced chronic heart failure and MPC-06-ID for chronic low back pain due to degenerative disc disease.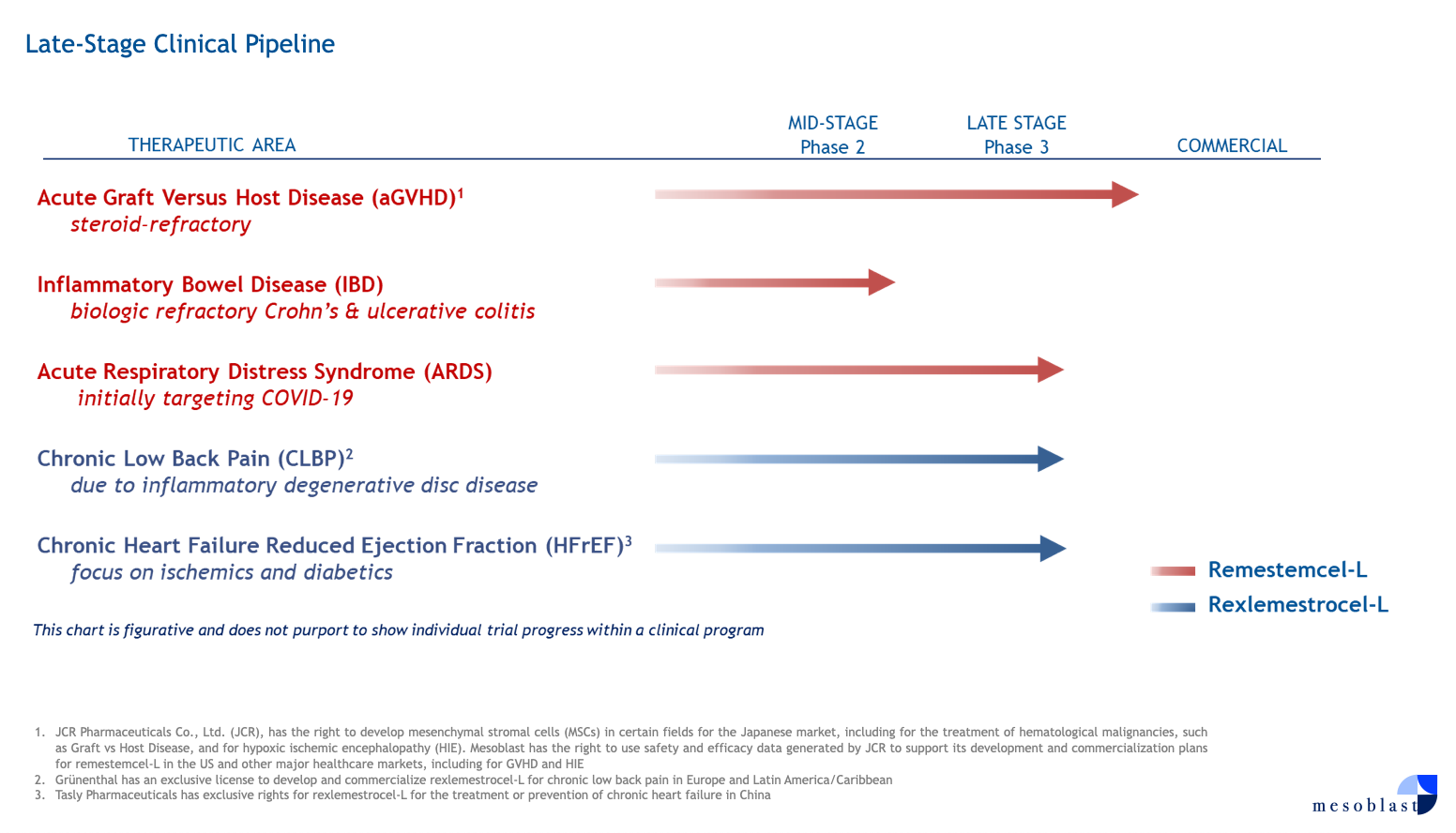 These cell therapies, with defined pharmaceutical release criteria, are planned to be readily available to patients worldwide upon receiving marketing authorizations.
Mesoblast's proprietary manufacturing processes yield industrial-scale, cryopreserved, off-the-shelf, cellular medicines. Proprietary media formulations, advances in development of 3D bioreactor technology and automation are intended to deliver step-changes improvement in product yield.
Mesenchymal lineage cells are collected from the bone marrow of healthy adult donors and proprietary processes are utilized to expand them to a uniform, well characterized, and highly reproducible cell population. This enables manufacturing at industrial scale for commercial purposes. Another key feature of Mesoblast's cells is they can be administered to patients without the need for donor–recipient matching or recipient immune suppression.